The original Pussybow - Baby blue crisp cotton - OUT OF STOCK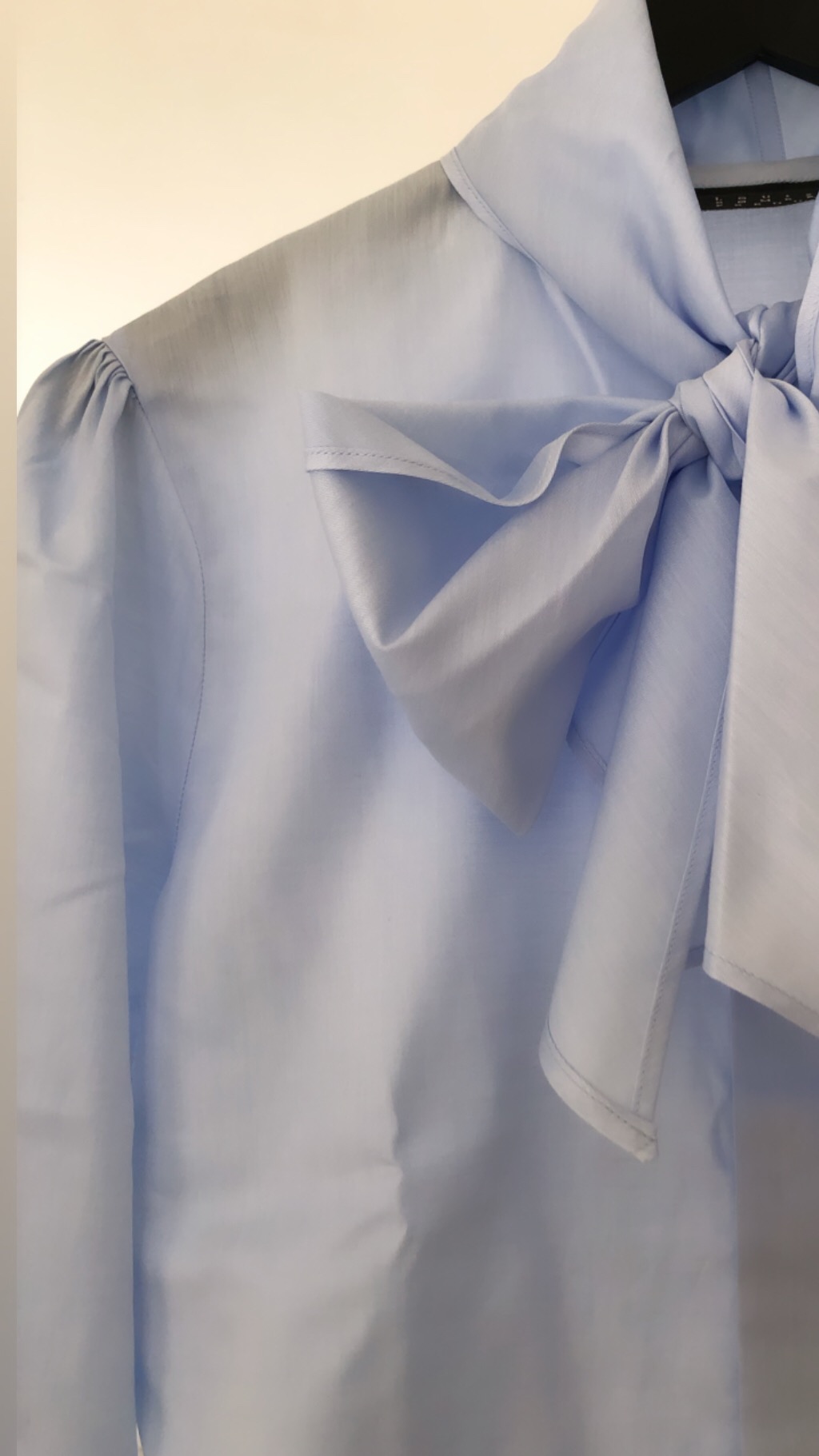 The original Pussybow - Baby blue crisp cotton - OUT OF STOCK
The original Pussybow in baby blue 100% Italian crisp cotton. Louise Romern Freddies signature silhouette. An essential statement piece in every woman's closet, a chic way to elevate the office or weekend look.
100% Italian crisp cotton
Hand wash 30 degrees (delicate wash)
Small, medium, large, extra large (fits true to size)
sold out
Sizeguide:
Small: Bust: 96 cm Sleeve: 65 cm Lenght: 65 cm
Medium: Bust: 104 cm Sleeve: 67 cm Lenght: 67 cm
Large: Bust: 108 cm Sleeve: 69 cm Lenght: 69 cm
Extra large: Bust: 112 cm Sleeve: 71 cm Lenght: 71 cm
The pussybow blouse has been a favorite with high-end designers since the 1950s. Coco Chanel often wore one and Yves Saint Laurent made it sexy when he included them as part of his signature Le Smoking look.
It was in the 1980s that the pussy bow blouse really came into its own. Female executives felt they needed to dress like men in order to be taken seriously in the workplace and the era of the so-called "power suit" began. However, they realized that by wearing a bow at the neck instead of a tie it gave the look a subtly feminine look.
Another powerful woman of those times who came to the same conclusion was the British Prime Minister, Margaret Thatcher. The pussy bow blouse became a key part of her political image.Thatcher reportedly said she thought bows were "rather softening" and "pretty."